My Biggest Struggle When it Comes to Eating Healthy
The struggle is real.
Many people think that I have no problem eating healthy, staying on track and always being inspired to create new masterpieces in the kitchen. Such as my amazingly delicious hot cocoa recipe that I'm making today.
This is a myth.
I know HOW to eat healthy.
I know WHY it's important to eat healthy.
I know how to DISCIPLINE myself so I don't fall into bad habits.
What I struggle with is creativity. Eating healthy, just like eating poorly, can become dull. Not that the food is dull, but eating the same dishes over and over and over can become, well, boring.
I have written cookbooks, recipe books, meals plans - and yet I still get into the rut of "not knowing what to make".
I'll spend time on pinterest, go through all my recipes that I've collected over the year, do various google searches - all to find a little inspiration to break out of the boring routine I allow myself to get in.
You can find many things during these searches. Recipes that are just cray-cray. Seriously. Twenty-seven ingredients, and twenty of them you have no idea what they are. Recipes that nobody in my family would touch - not even me - and I'm pretty open to trying new things. Then you have recipes that just aren't healthy. They are quick and easy, but no nutritional value to them whatsoever. Every now and then we'll make dishes that might not be the healthiest, but to create a meal plan out of these types of meals is just unrealistic for someone who desires to feel their family healthy, living and nutritious foods.
For all the reasons above, I am so grateful for recipes and ebooks created by other women who wear the many hats I wear - and most females wear. I love realistic recipes that incorporate healthy ingredients that are simple and delicious.
This years 2016 Ultimate Homemaking Bundle has an amazing line up of ebooks and resources that have helped me so much already! I've had my kids looking through the recipes with me, giving me their input and helping me plan out new weekly menus.
This is so refreshing and new.
Thank you Ultimate Bundles for another amazing bundle of 93 resources to help this mom who sometimes needs somebody else to do the thinking for her!
Like I said, the struggle is real.
Below you can see the resources included that will give you a hand in the kitchen and will help you spark some new creativity in your meal planning.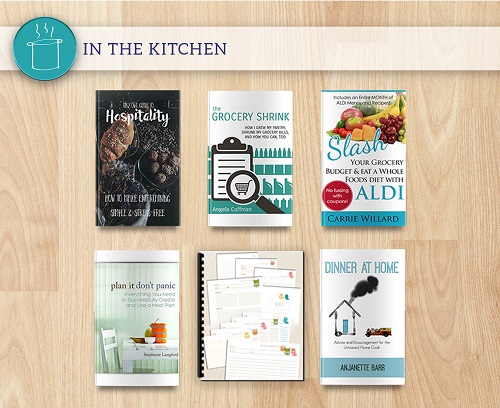 Not only will you be happy, but your family will be so thankful.
My family gets tired of my boring spells too! Haha!
But check this out further soon, because in 3 days the bundle will no longer be for sale.
Some of the books I've been trying recipes from are
80 Green Thickies Recipes

Crockpot Chicken

Kids Cook Real Food

Healthy School Lunches Made Simple

Plan It Don't Panic
I'm excited to get into the other books soon! With over 93 resources, it's taken me a bit to get through each one, but talk about a wealth of information and inspiration.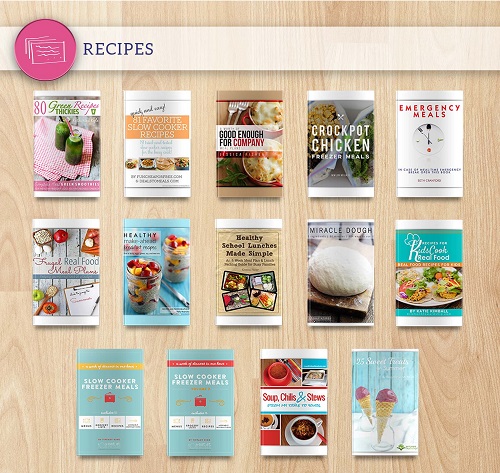 If you need some fresh inspiration with your meals - check this bundle out and get all the resources below (and then about 70 more) for only $29.97! You'll also get immediate access once you purchase it. As a bonus from me, when you order through my link, send me a copy of your receipt and I'll give you a free copy of my ebook The Hidden Dangers of 16 Modern Day Diets! This is a great 25 page ebook that gives a lot of information on some of today's hottest diet trends that you may not have read in mainstream news.
Okay, it's time for me to get in the kitchen and make my famous hot cocoa recipe. Why would I be making a hot beverage in the middle of spring? Because I live in Colorado and it's 32 degrees and snowing today. Yuck. Don't get me wrong - I live here, I like the snow. I just prefer it to snow in the "winter" months, not the spring months. I'm ready for warm weather, green grass, budding trees and dry roads.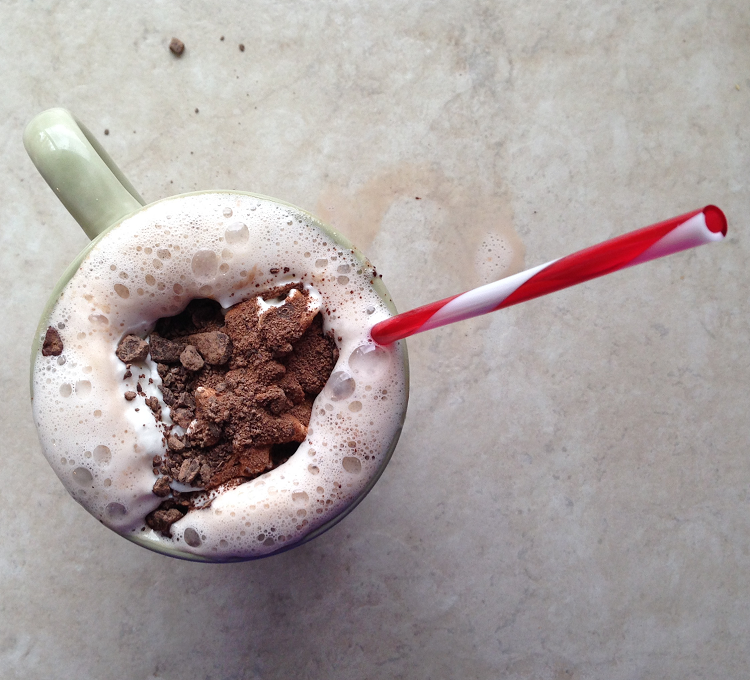 Have a great weekend!
xo Kari
You can also just use the button below for quick access to purchasing the 2016 Ultimate Homemaking Bundle!